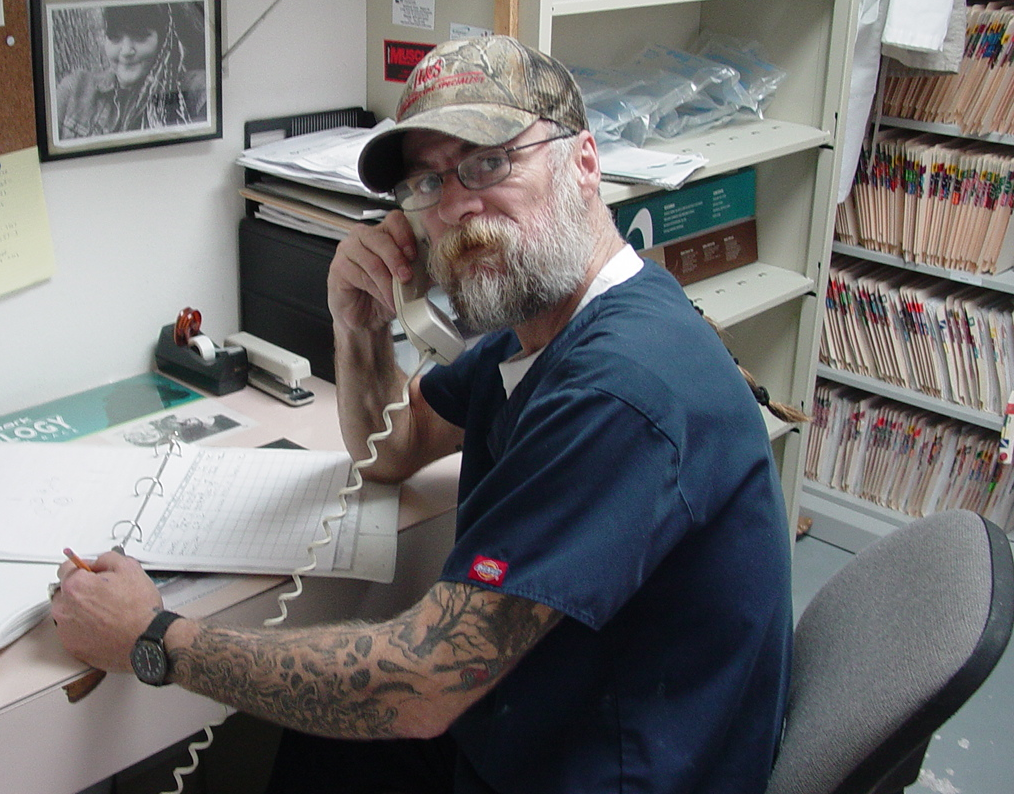 Jim "Train Wreck" Chase, Technical Director
Jim was born in Terrell, Texas in 1969, raised in Rockwall and Kaufman Counties and graduated Kaufman High School in 1987. At the age of 18 Jim joined the United States Army where he served his country for 4 years. In 1984 Jim earned a degree in Automotive Technology and Theory from Lincoln Technical Institute.
After moving to New Mexico in 2000, Jim started to experience complications in his right lower extremity secondary to a traumatic train accident that occurred 8 years prior. As a result, Jim underwent a below-knee amputation. During one of his visits to the prosthetist's office Jim was offered employment and the opportunity to learn the art and skill of prosthetic and orthotic fabrication.
With four years of experience Jim returned to Texas, joined ETPOC and immediately assumed the responsibilities of Technical Director in the fall of 2005. As an amputee, Jim understands the challenges that our patients face on an everyday basis and wants  to help make their lives better. "My ambition and goal is to make a difference in the lives of other amputees", Jim states.
Jim has become a valuable resource for our referring therapists, social workers, physicians and patients. In addition to his fabrication and technical responsibilities his compassion for others has led to Jim's position as the peer support liaison for ETPOC.