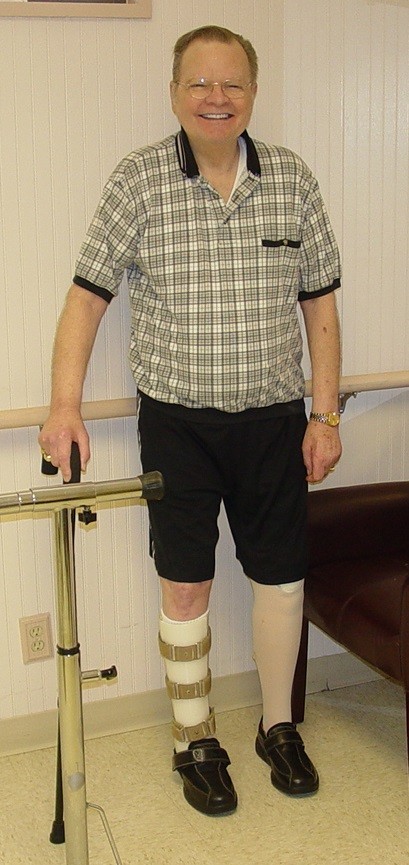 ETPOC specializes in all aspects of bracing and takes an innovative approach to its design. We strive to fit every patient we meet no matter how challenging their pathology or physique. Our on-site lab allows our practice to manufacture the majority of our patient's orthotic systems in-house. We continuously research the latest ideas, technology, and design to manufacture and deliver the best orthotic devices available.
We meet our patients in several medical environments: hospitals, rehab centers, doctors' offices and our own clinic. The process for obtaining an orthotic device begins with a prescription from your physician. If you are in a hospital or another type of medical facility as an in-patient, the facility will contact us after they receive the Doctor's order. If you receive a prescription from your physician, please call our office to obtain an appointment.
When you call for an appointment:
You should already have a prescription from your referring physician and basic knowledge of your insurance carrier.
Depending on your diagnosis and orthotic needs we may suggest MRI or X-ray tests and that you secure the reports prior to your appointment at our office for review by our staff.
Before your appointment:
You can complete and print on-line PDF patient information forms and bring to your appointment.
Secure all requested MRI or X-ray reports.
Your first appointment:
Your prescription, insurance information, and completed registration form will be reviewed by a front office coordinator.
You will be evaluated by a qualified practitioner for the orthotic device that has been prescribed by your physician. Your orthotist will review your options and choose the most appropriate device for your needs.
A front office coordinator will review your benefit and device coverage with you before you leave the office.
In the majority of cases you will not receive your orthosis on the day of your initial evaluation. A timeline for your suggested services and expected receipt of your orthosis will be explained. Following delivery of services you will be seen for a series of follow-up appointments to assure the fit and function of your orthosis.