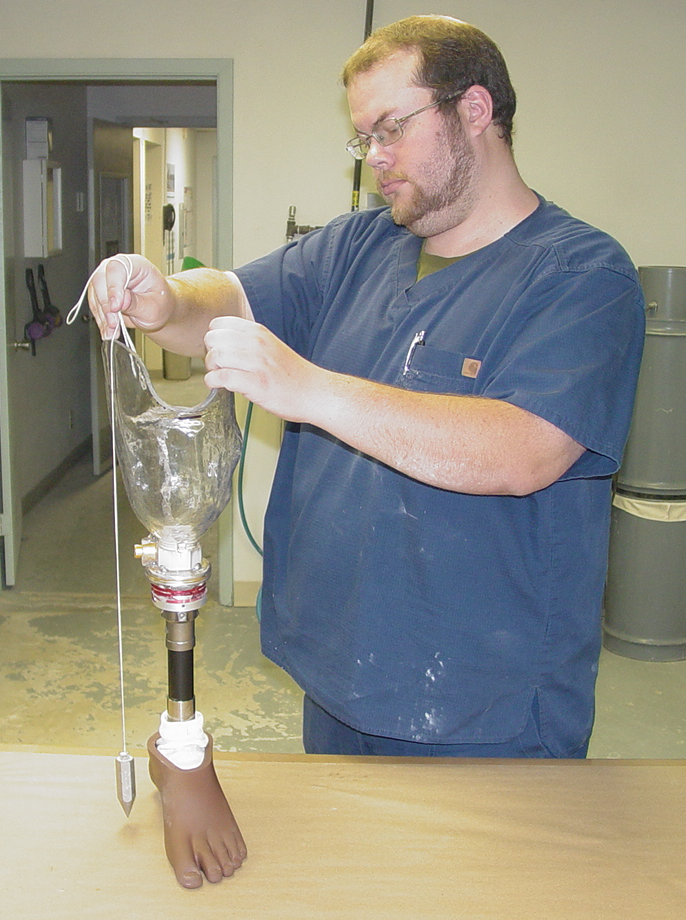 Tyler Moore, Board Eligible Prosthetist-Orthotist
Tyler Moore was born in Longview in 1989 and lived in Daingerfield, Texas until 1992. At the age of three Tyler's family relocated to Ardmore, Oklahoma where he attended Plainview Public Schools until returning to Northeast Texas in 2006. Academic achievements and the pursuit of excellence was rewarded when Tyler was named the salutatorian of Hughes Springs graduating class of 2008.
After high school,Tyler attended Southern Arkansas University where he earned a Bachelors of Science degree.  Majoring in biology and minoring in chemistry Tyler graduated cum Laude in 2012. It was during this time that Tyler first became interested in Prosthetics and Orthotics, and after job shadowing at ETPOC in December of 2011 decided to pursue a career in the field.
Immediately following the completion of his undergraduate education Tyler became a volunteer with ETPOC from June of 2012 until August of 2013. In March of 2013 Tyler was accepted in to the Prosthetics and Orthotics Masters program at the University of Pittsburg, and moved to Pittsburg, PA. in August of 2013.
Following graduation in 2015 with a Masters of Science in Prosthetics and Orthotics Tyler reunited with ETPOC and is currently in the process of completing his clinical residency enabling him to take clinical board exams in April 2017.
As a native Texan Tyler enjoys hunting, fishing, riding all terrain vehicles, and anything outdoors. As a member of a college band Tyler still enjoys playing the drum on occasion. Tyler spends much of his time away from ETPOC helping work cattle on his family's ranch.